Public Listed Companies International Conference
With topics revolving around opportunities, breakthroughs, and prosperities, the unique and powerful global event organized by Dhunicorn is beneficial to companies worldwide. Global scholars & business experts will be sharing various innovative business strategies to enable almost every company to achieve a competitive advantage in the marketplace and many more!
Our Public Listed Companies International Conference is all about Opportunity. Breakthrough. Prosperity.
No matter how grave a crisis is, it always has a silver lining. History confirms that adversities induce transformations & developments. Our International Conference creates a platform for industry experts across the world, to talk about identifying opportunities in adversities and take advantage of them.
We at Dhunicorn believe that innovation is the key to achieve business breakthroughs. Navigating a crisis like the Global Pandemic calls for innovative ideas. In this platform, experts from different parts of the world will share their innovative ideas and experience to pivot businesses & win in these critical times.
Businesses that thrive during the tough times have business leaders as towers of strength, developing winning strategies to grow their companies and achieve success. At our Public Listed Companies International Conference, expert speakers will proffer excellent strategies, advice, recommendations & tips for gaining business Prosperity & Success
Assistant Professor Dr. A. J. Chauradia
MBA Program Director and Assistant Professor of Business at Doane University, U.S.
The Topic of Presentation:
"Surviving a Global Recession: Firm Growth and Individual Human Capital"
He holds a Ph.D. in Strategy & Entrepreneurship from the University of Illinois, U.S.
He is currently the MBA Program Director and Assistant Professor of Business at Doane University, U.S. He is also the current chair of the Doane Business Department.
He has great expertise in Strategic Management, Data Analytics, International Business, Human Resource Management, Entrepreneurship, Executing Business Strategy as well as Administrative Policy and Strategy.
He is a researcher with experience in analyzing quantitative and qualitative data to assess and implement actionable strategies and solutions. His research examines human capital strategies largely in the context of social entrepreneurs and professional services firms.
His several publications and working papers have earned nominations for best papers.
He has received research grants from EY and a visiting fellowship from CABE at the University of Melbourne.
Assistant Professor Butch Ros
Assistant Professor, Polangui Community College, Philippines
The Topic of Presentation:
"Converting Vision to Strategy"
He completed his M.B.A in Business/Commerce, General from the Philippine School of Business Administration. He graduated with the "Academic Excellence Award".
He is currently an Assistant Professor and Program Chair of the Bachelor of Science in Entrepreneurship at Polangui Community College, Philippines.
He conceptualized and organized the Polangui Community College – Credit Cooperative which aims to provide financial assistance, savings and mutual benefit to all of its members as well as developed the free website of Polangui Community College with the web address www.pcc.unaux .com to be able to provide a wide array of information dissemination to the stakeholders of the school.
He was also a consultant at Radiowealth Finance Company Inc where he handled Data Clean-up Project Management and Conceptualization, Mobilization of Operations and Transunion and Credit Bureau Data Requirement Processing and Compliance.
He was also a supervisor of operations support services in the department of quality assurance & compliance and managed BCP (Business Continuity) and Disaster Planning & Activation as well as carried out lessor negotiation and rental management, corporate documents control and administration, Secretary's Certificate facilitation, operational compliance and Government Compliances (SEC, BIR & LGU).
He was also a supervisor in the special projects section in the Treasury Department. He transformed the treasury department processes from manual to online with the availment and implementations of banks company product and services such as Online Banking, Check Writer, PesoNet, InstaPay, Account Sweeping, Auto-Credit Arrangements (ACA), Corporate Cash Cards, Bancnet E-Gov and PDC Warehousing which effectively and efficiently aid the company's funding, disbursements and fund sourcing. Also, he headed the conceptualization and implementation of Bank Account Consolidation Project and PDC Centralization Project.
He has great expertise in Accounting, Project Management, Financial Analysis, Financial Accounting, Marketing, Banking, Customer Service, and Finance.
He is well-experienced as an Operations Support Supervisor, Treasury Supervisor, and Audit Area Head- Risk Management.
Professor Dr. Barnali Chaklader
Professor, Institute of Management Technology, Ghaziabad, India
The Topic of Presentation:
"Strategies for Staying Cost Competitive"
She holds a Ph.D. in "Role of Environmental Accounting in the Corporate sector of India" from Bundelkhand University, Jhansi, India, and got awarded for it in the year 2005.
She is currently a Professor of Finance and Accounting at the Institute of Management Technology (IMT), Ghaziabad, India.
She has more than 25 years of teaching experience and has been teaching at top institutes like IMT Ghaziabad, IIM Lucknow (Noida Campus), SP Jain Institute of Management, Singapore, Euromed Management University, France, and Kufstein University, Austria.
She has traveled widely and presented research papers at various national and international conferences in various countries. She has published several research papers in refereed journals, as well.
She is also a corporate trainer and has conducted training programmes in Finance for public and private sector companies. Her in-house and open training modules include Finance for Non-Finance Executives, Financial Statement Analysis for Decision Making, and Strategic Cost and Revenue Management.
Associate Professor Dr. Makgopa Tshehla
Associate Professor, Graduate School of Business Leadership, University of South Africa, South Africa
The Topic of Presentation:
"Successful Implementation of Public Private Partnership (PPP) for Infrastructure Projects"
Professor Makgopa Tshehla holds a Ph.D. in Business Leadership, specializing in international finance. He is currently the Area Head for Sustainable Livelihoods focus area at the University of South Africa's Graduate School of Business Leadership (SBL). He teaches strategic financial management modules for MBL and MBA programs.
His research focus areas include corporate finance, international finance, economic and business development including SMMEs, project costing, and project management for mega construction projects. He supervises several master and doctoral students in areas of finance, project management and Open Distance Learning (focusing on alternative student funding model).
He has more than 15 years of working experience in project management in both private and public sectors focusing on project management, capital project execution, and commissioning, feasibility studies, process plant improvements, construction management, contracts management, and procurement. He is conversant with the NEC and FIDIC suites of contracts. He has placed and managed contracts close to ZAR 20 billion.
His area of expertise includes corporate finance, international finance, contracts management, project costing, project management, and process engineering.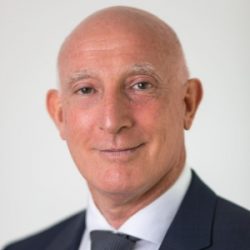 Associate Professor Dr. Stephen Mark Rosenbaum
Associate Professor, Department of Marketing & Management, University of Southern Denmark, Denmark
The Topic of Presentation:
"Successfully Exploiting Market Opportunities In Africa"
He holds a Ph.D. from the University of Southern Denmark, Odense, Denmark.
He is currently an Associate Professor at the Department of Marketing & Management, University of Southern Denmark, Denmark.
His research interests include International Marketing Channels, Strategic Alliances, Internationalisation Processes, and Emerging Economies.
His primary research field is social norms in an international context. Specifically, 'what makes people exhibit pro-social behaviour such as cooperation, trustworthiness, honesty, and so forth, and do such societal norms vary across countries?'
He also utilizes lab experiments to tap into prosocial norms, such as trust and cooperation, which can then be correlated with various macroeconomic variables. His latest stream of research examines the effect of leadership on group cooperation levels in controlled lab environments.
He received the Outstanding Paper Award, in 2014.
Date: 11th February 2023.
Time: 3 AM GMT + 0
Malaysia / Singapore / China / Hong Kong: 11.00am
Indonesia / Thailand / Vietnam: 10.00am
India: 8.30am
UK: 4.00am
Japan / Korea: 12.00pm
South Africa: 5.00am
Saudi Arabia: 6.00am
Sydney, Australia: 2.00pm
California, USA: 7.00pm, 10th February 2023