Business Manager International Conference
Business Manager International Conference (BMIC) brings business managers from all over the world together on one platform. Attend the conference and explore new strategies, ideas, innovation, updates, insights, etc. from academically rich and resourceful professionals around the world. Apart from these advantages, you may also learn new tips and tactics, widen business connections, discuss current trends and challenges in your respective industries when you meet with experts in all areas of business!
Staying up to date on the modern developments in business management is a crucial element of lifelong learning. It ensures that your business management skills remain relevant and continue to contribute to the success of your company.
Register now for the BMIC!
No matter how grave a crisis is, it always has a silver lining. History confirms that adversities induce transformations & developments. Our International Conference creates a platform for industry experts across the world, to talk about identifying opportunities in adversities and take advantage of them.
We at Dhunicorn believe that innovation is the key to achieve business breakthroughs. Navigating a crisis like the Global Pandemic calls for innovative ideas. In this platform, experts from different parts of the world will share their innovative ideas and experience to pivot businesses & win in these critical times.
Businesses that thrive during the tough times have business leaders as towers of strength, developing winning strategies to grow their companies and achieve success. At our C-Suite Executives International Conference, expert speakers will proffer excellent strategies, advice, recommendations & tips for gaining business Prosperity & Success
Professor Dr. Md. Mamun Habib
Professor, School of Business & Entrepreneurship (SBE), Independent University, Bangladesh
Visiting Scientist, University of Texas – Arlington (UTA), USA
Adjunct Professor, UNIRAZAK, Malaysia and UCSI, Malaysia
The Topic of Presentation:
"Understanding Supply Chain Management In Your Companies: A Managerial Perspective"
He holds a Ph.D. in Computer and Engineering Management (CEM) from the Graduate School of Business, Assumption University of Thailand.
He is currently a professor at the School of Business & Entrepreneurship (SBE), Independent University, Bangladesh.
He is the Adjunct Professor at Universiti Tun Abdul Razak and UCSI University in Malaysia, as well.
He is also the Visiting Scientist at the Department of Industrial Engineering of the University of Texas, Arlington, USA.
He has about 21 years of experience in the field of teaching, training, workshop, consultancy, and research.
His core research areas include supply chain management, production & operations management, operations research, research methodology, engineering management, technology management, and educational management.
He has published about 185 research papers, including Conference Proceedings, Journal articles, and book chapters/books. Among them, more than 70 articles are WoS (Web of Science) and Scopus Indexed.
He is the Editor-in-Chief of the International Journal of Supply Chain Management (IJSCM), London, UK. Apart from that, he serves as the Editor-in-Chief/Lead Guest Editor/Editor/Editorial Board Member/Reviewer of more than 50 journals, particularly Elsevier (Scopus) and Thomson Reuters (Web of Science) Indexed Journals.
He delivers Keynote Speech at 80+ international conferences in various countries, particularly the USA, UK, Taiwan, China, Indonesia, Malaysia, Thailand, Singapore, Turkey, Korea, India, Philippines, Greece, Bulgaria, Australia, Italy, Nigeria, etc.
He is an active member of different professional organizations, including IEEE (as Senior Member), IEOM (as President, SCM Technical Division), IETI (as Senior Member and Board of Director), IRED (as Fellow), and GRDS (as Vice-President).
Associate Professor Dr. Archana Shrivastava
Associate Professor, Birla Institute of Management Technology, India
The Topic of Presentation:
"Understanding intra-group response biases in culturally diverse teams"
She holds a Ph.D. in English literature from Dr. Hari Singh Gaur University, India.
She is currently an Associate Professor at the Birla Institute of Management Technology, India.
Her research interests include human communication, leadership communication, verbal and non-verbal transactions, virtual collaborations, and cultures.
She is trained to teach the "Business English Certificate Course" by British Council and is also an active member of ABC (Association for Business Communication), Communication Institute of Greece, and Eastern Association of Communication.
She conducts training and Management Development Programmes (MDPs) for senior executives of several renowned organizations and PSUs in India like NTPC, NHPC, GAIL, IFFCO, JSW, OBC, and Power Grid.
 
She has authored numerous case studies and research papers which got published in the journals of Taylor and Francis Group, Emerald publishing, Ivey, and Case Centre.
She is a recipient of a travel grant awarded by AICTE in 2015 for presenting her research at Columbia University in New York. She also received the best research paper awards in 2017 at the conference at Oxford University & in 2018 at the international conference at Teri University.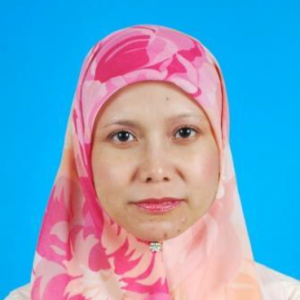 Dr. Leylawati Joremi
Senior Lecturer, Universiti Teknologi MARA (UiTM), Malaysia
The Topic of Presentation:
"Leverage IR 4.0 to drive exponential business growth"
She holds a Ph.D. in Household Economics from the University of Malaya, Malaysia.
She is currently a Senior Lecturer at the Universiti Teknologi MARA (UiTM), Malaysia.
Her research interests include Financial Economics, Household Economics, Hospitality Industry, Micro-entrepreneurs, and Zakat.
She also severed as a business analyst in Multi-Trans S/B, Klang, Selangor where she formulated strategies to enable expansion into adjacent business areas, defined project scope, identified project milestones, formed project team and established budget, interpreted and evaluated data, and developed integrated business analyses to incorporate into the strategic decision- making.
She has published research papers in journals of national and international repute.
She won Silver Medal for Business Invention, Innovation and Design (BIID) at the Faculty of Business and Management, Universiti Teknologi MARA, Shah Alam in 2008.
She was the 2nd prize winner in UM 3-Minute Thesis Competition at the Faculty Economics and Administration, Universiti Malaya, Kuala Lumpur in 2019.
Associate Professor Dr. Shumi Akhtar
Associate Professor, University of Sydney Business School, Australia
The Topic of Presentation:
"ESG & Revolving Issues"
She received her Ph.D. from the Australian National University, Canberra, Australia.
She is currently an Associate Professor at the University of Sydney Business School, Australia.
Her research interests are broad and include corporate finance, multinationals, tax, international finance, asset pricing, welfare/retirement/superannuation/pension systems, risk management, capital markets (equity, govt. and corporate bonds, alternative assets), international trade, market efficiency, market volatility, liquidity, behavioral finance, financial systems, inequality, big data, machine learning, digitalization, globalization, cyber security, climate risk, green finance, sustainability, and higher education.
Her research interests also include mergers and acquisitions, corporate governance, commodities, real estate, high-frequency trading, peer-to-peer lending, innovation and entrepreneurship, private equity, and banking and finance.
Her research publications have appeared in leading international and Australian peer-reviewed journals.
She is an active researcher and presents her work regularly at international and Australian conferences including the American Finance Association Conference.
She has engaged in invited research visits to several top US Universities, including Harvard, MIT, and Stanford among others.
A number of her research papers received local and international prestigious awards.
She has been awarded the Vice-Chancellor's Award for Teaching Excellence and also the "Top Supervisor" Award.
Date: 21th September 2022. 
Time: 3 AM GMT + 0
Malaysia / Singapore / China / Hong Kong: 11.00am
Indonesia / Thailand / Vietnam: 10.00am
India: 8.30am
UK: 4.00am
Japan / Korea: 12.00pm
South Africa: 5.00am
Saudi Arabia: 6.00am
Sydney, Australia: 1.00pm
California, USA: 8.00pm, 20th September 20221